Terminal
Direct connection to Nanoshields
Use a standalone Nanoshield with other external circuits
Connect wires safely
All signals from the processor are available
Wires and terminals up to 0.5mm²
The Terminal module contains a Nanoshield slot and terminal blocks with one pole for each Arduino pin and makes it easier to connect wires to your project with just a screwdriver. With it, the wiring is done safely, reducing the chance of wires escaping from terminals or other types of bad connections. Each terminal contains the ID of the pin wher it's connected and accepts wires up to 0.5mm².
The Mini Terminal Nanoshield is another option we provide to make wiring easier.
See below an example of how you can connect wires and components using the Terminal board.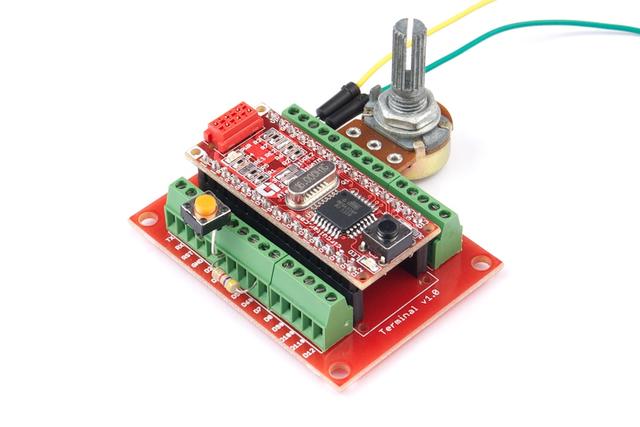 Downloads