Preparing the lamp
This project is a little bit different from the others and is focused on assembling and correctly connecting the components that will be used on the next experiments.
!Step by Step:
First of all, organize the space where you are going to assemble the parts, leaving only:
Base Boarduino + Interface Nanoshield + Mosfet Nanoshield (Connected such as in the figure below)
Screwdriver
Wall adaptor
Lamp
Attention! Use only the components from the Beginner's Nanoshields Kit!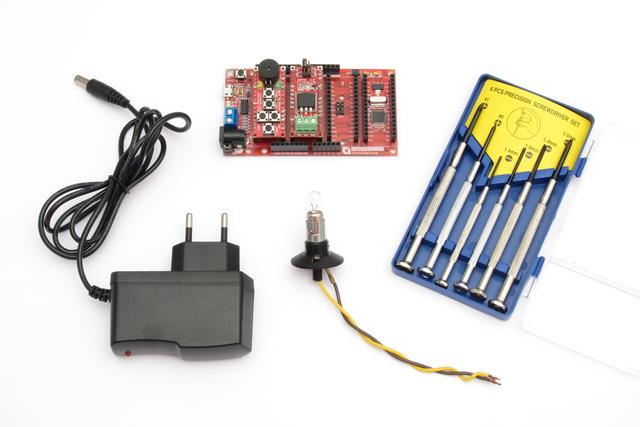 First, you have to use the screwdriver to unscrew the screw terminals VIN and OUT.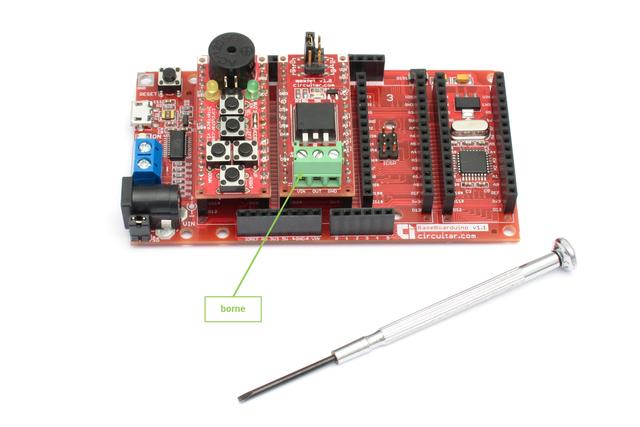 Put the lamp close to the Mosfet: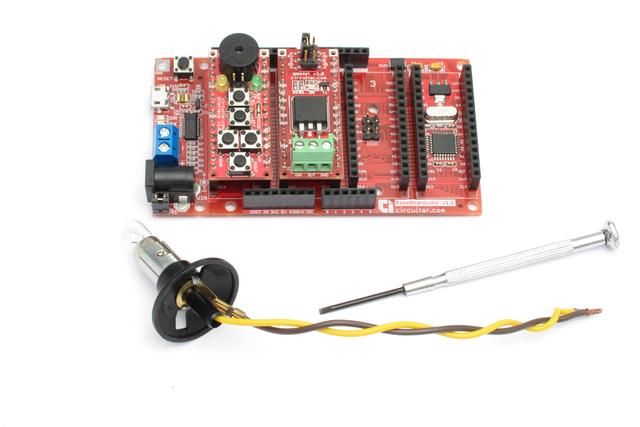 Connect the wires to VIN and OUT so that the bare part of the wire is well connected.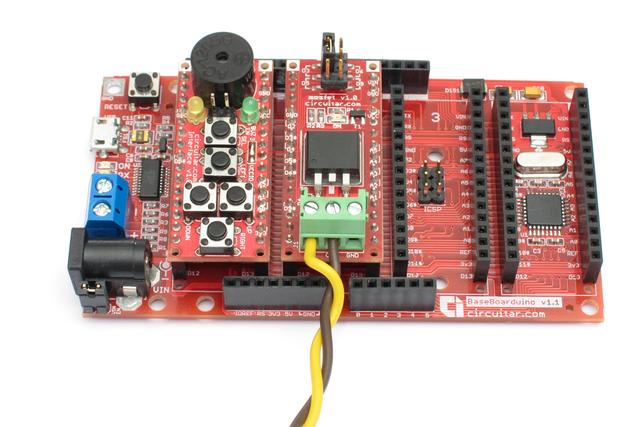 After having connected the wires, lock the screw terminals using the screwdriver.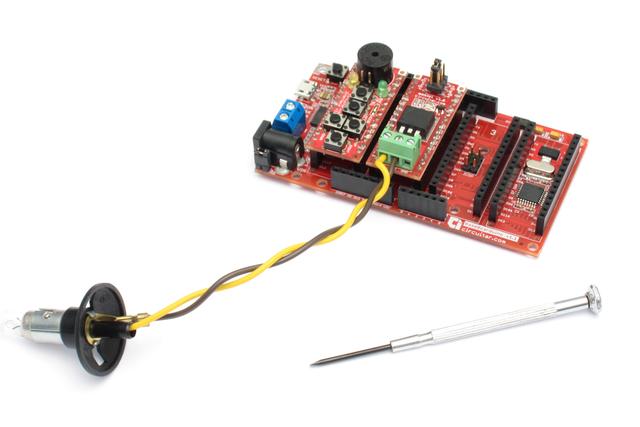 Connect the wall adaptor to the VIN jack on your Base Boarduino.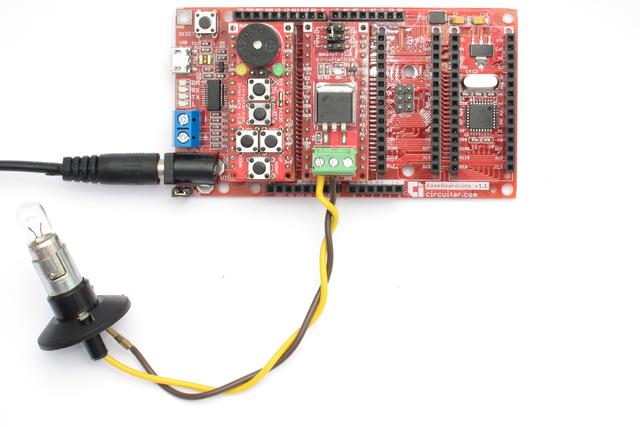 Done! After following the steps shown above, your Base Boarduino will look like this: